More complete and utter shite. Is someone being bribed this year???
Stephen with ph wrote:
Not helped by the unintentionally poor subtitles...
How are you doing?
Sunday
WTF?
Twitching Corpse

Posts: 40
Joined: Sun Apr 20, 2008 6:35 pm
Location: LONDON
I think that's a perfect translation, especially on a Monday.

Anyone who asks me how I'm doing, on a monday gets the reply; "Monday". That is all.

dt
Running Zombie

Posts: 184
Joined: Sun Jun 10, 2012 4:55 pm
Location: Local to London, England
Contact:
Easily the worst film of Frighfest for me!
I was in an incredibly bad mood when I came out, and this was the closest I came to walking out of a screening! And I've sat through "Bubba's Chilli Parlour"!!
It wasn't that it was offensive or shocking to me, but the hysterical nature of the violence and the sheer longevity of some of the scenes, just made it so damned tedious and difficult to put up with.
Take that final scene in the villains house, which literally consisted of 5 minutes of 5 characters shouting, screaming and bleeding at each other. On and bloody on ...
Sheesh!
Oh, and another thing, can we have a few less "Aren't all Men complete b*stards, and don't they treat women like cr*p" films next year?
It makes sense with well-written films like "Maniac" (my favourite film of the festival) and "Chained", but with films like this and "Paura", it makes me somewhat ashamed to be a heterosexual bloke...
Visceral and brutal, with an interesting Chilean viewpoint on life - men are violent and / or rapists, while women are sexual objects (from the men's perspective), but ultimately they can be just as dangerous too. I thought the main girl was great on her film debut, while the director's debut was also an accomplished effort. Some pretty strong gore and sexual scenes were on display, although at times I felt it played like a Western as much as a horror. 8 / 10
No tears, please. It's a waste of good suffering.
Braaaains!

Posts: 550
Joined: Wed Aug 24, 2011 10:08 pm
Location: North West of England
Contact:
EvilAsh wrote:

Stephen with ph wrote:
Not helped by the unintentionally poor subtitles...

How are you doing?

Sunday

WTF?
What the fuck is how I greated that dialogue exchange, audiably enough so everyone around me heard it. I then spent the next five minutes wiping tears of laughter from my face.
Whether this film was intentionally poor or not I don't know, but from being irritated by it throughout most of its run time I found the talking with the director made me actually have sympathy for the film.
I wouldn't buy it or ever watch it again, but I felt some scenes had impact and there was a certain energy that the film maintained over its duration.
I really enjoyed this, I thought it was intense and brutal.
Did not enjoy this at all. A grim film with nearly all males characters being totally utterly unsavoury. The only good male character gets chainsawed to death. The following Q & A certainly raised my eyebrows as to whether the same person watched the same film as me.
"We Who Walk Here Walk Alone"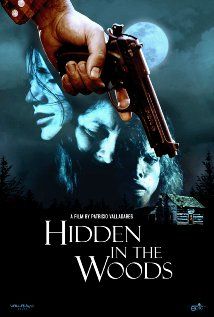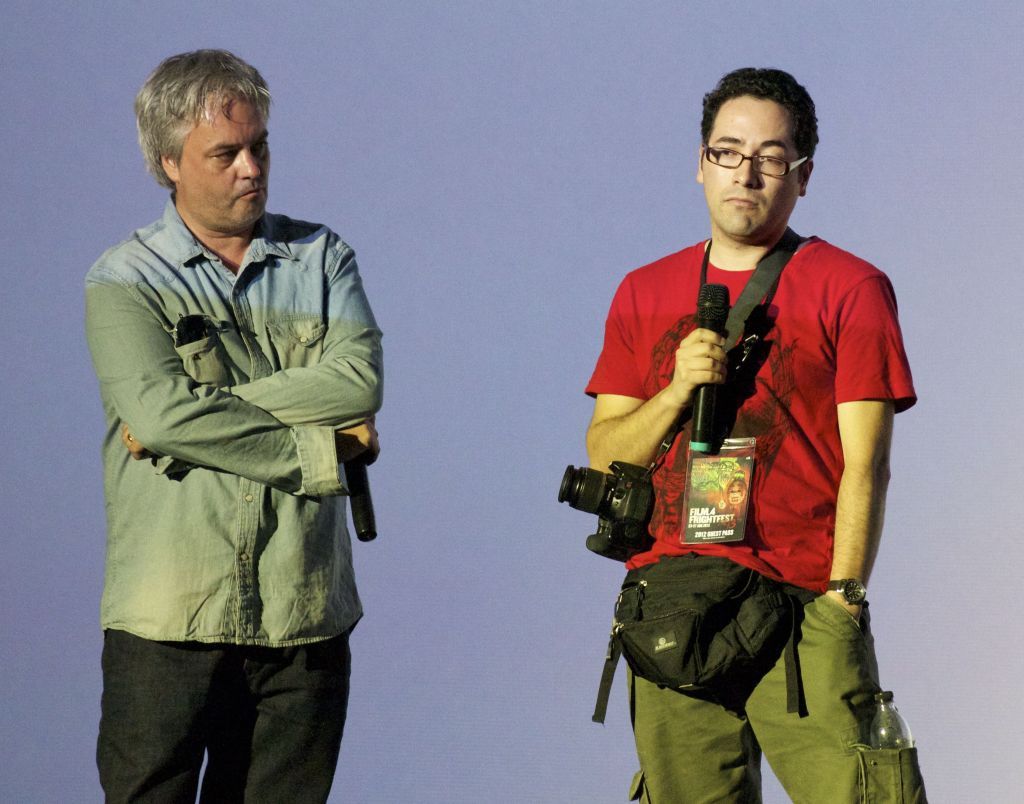 Paul interviews director Patricio Valladares following the screening of his film
Patricio answers questions from the audience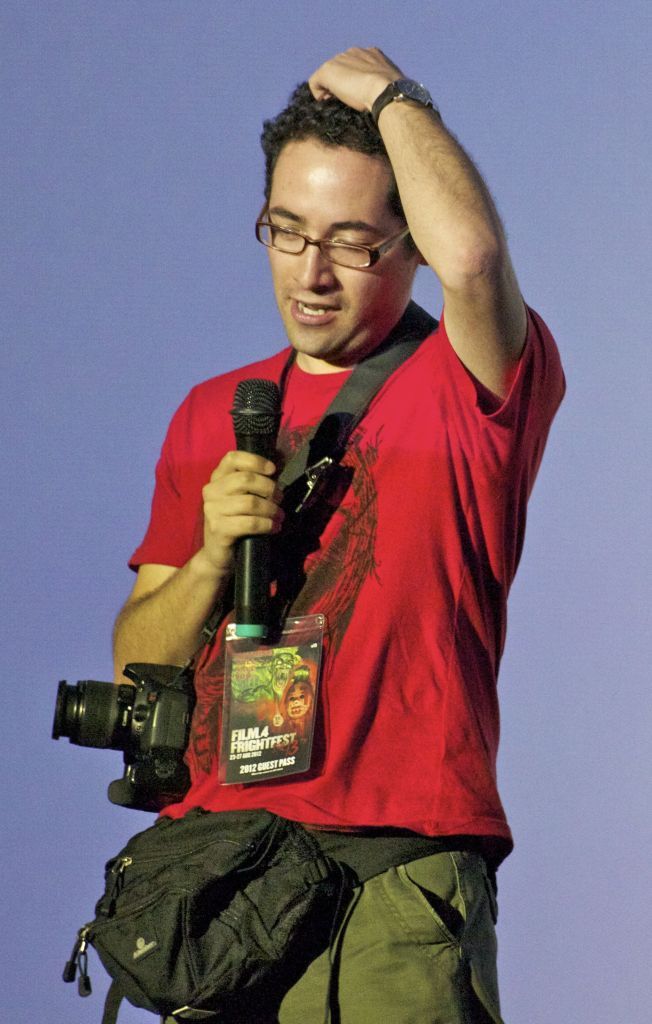 Patricio tries to find the right English words
Frightfest Hardcore

Posts: 1560
Joined: Sun Mar 27, 2005 5:54 pm
Location: A hell of my own making
Contact: